OkPet.co.uk - Fish Systems
Stand: A51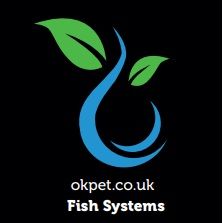 We provide high quality, high efficiency aquatic systems for pet retail, universities, public aquariums and cancer research zebrafish hatcheries.
We have advanced fish racks and high quality fibreglass pond systems, our unrivaled knowledge on the fundamentals of filtration means the systems we provide promote the highest levels of fish health and algae reduction techniques coupled with low maintenance and highly competitive pricing.​
We can now offer our most sustainable range for a lower carbon footprint by capturing lost light and heat by recycling the energy back into the system.
Address
Hillview
Oldlands Lane
Hassocks
West Sussex
BN6 8ND
United Kingdom