19 Oct 2017
AQUA 2017 NEW PRODUCT AWARDS REVEALED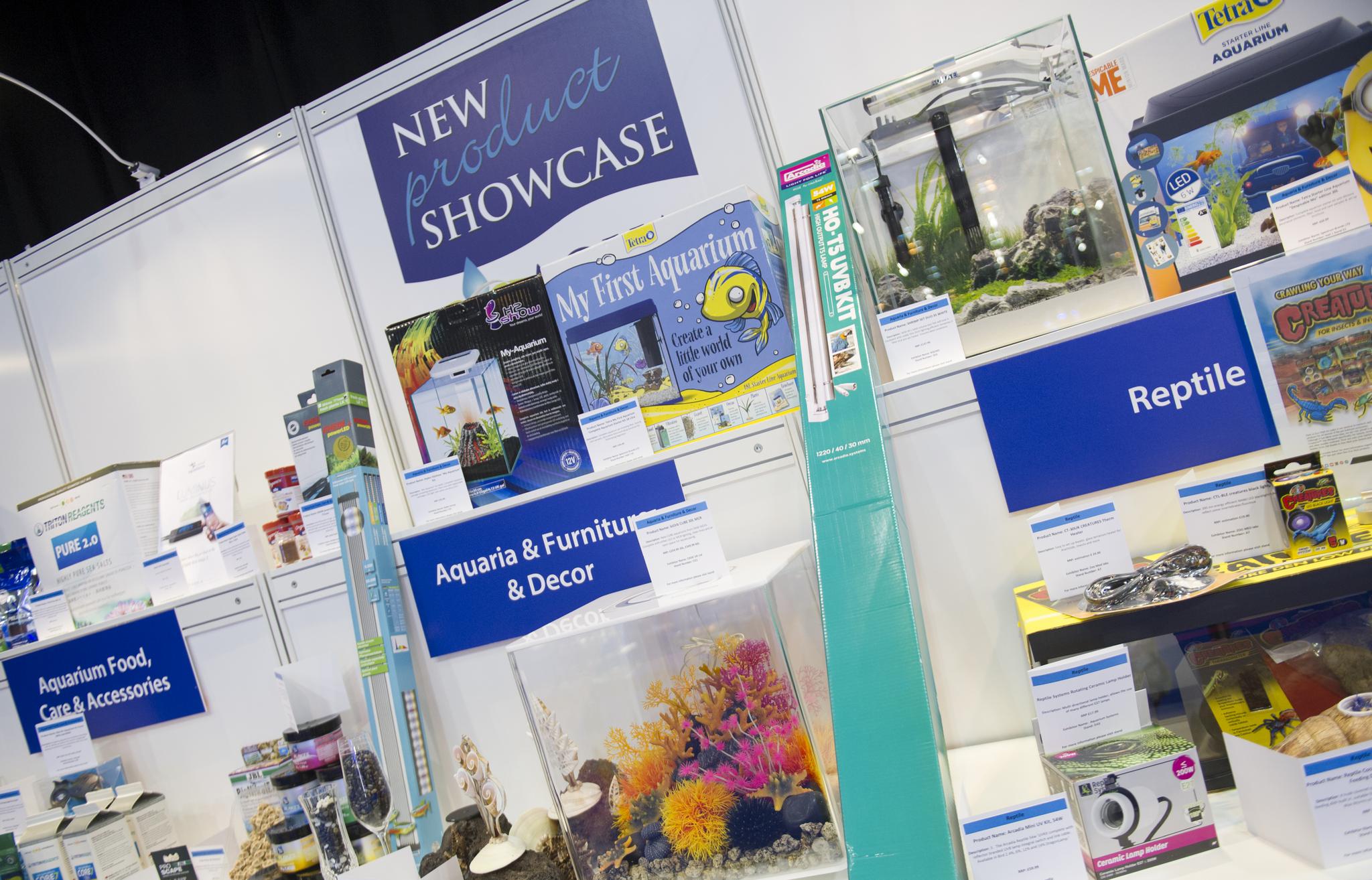 The winners of the AQUA 2017 New Product Awards were chosen by a panel of highly respected aquatic retail judges, and were presented with their honours at a special dinner attended by over 700 guests last night (Wednesday, October 18).

The judges chose the winners of nine catergories from more than 100 new products entered.
Their decisions took into account a number of guideline criteria such as product innovation, design, quality, packaging and value for money.
The judges agreed that the New Product Showcase had produced a high calibre of entries with a tremendous amount of innovation. They were pleased to see such a wide range of products, and felt the majority of items on display showed some great innovation.
The awards were presented by show organiser Gordon Thomas and OATA Impact chairman Dr David Pool.
Here is a full list of the winners together with the judges' comments:
POS/Merchandising/Support
Winner: Mobile Aquatic Display System
Entered by: Beaver Plants
Judges said: This product makes self-shopping for the customer a lot easier. It's neat and tidy, easy to maintain, and a lot of thought has gone into the display system.
Reptile
Winner: BioPod Terra
Entered by: BioPod
Judges said: The winning product stood out in this category. It has amazing features, including LED lighting and smart phone technology, and looks like a piece of furniture that integrates well into the home. It's at the top-end of the market but is good value, and elevates terrariums on to the same level as aquariums.
Pond Pumps
Winner: Blagdon Liberty Pond Oygenator
Entered by: Blagdon
Judges said: Being solar powered with a battery back-up, this product is very eco-friendly. It has a multi-use function – for example it can be used in the transportation of fish. It also has good customer information and point of sale.
Pond Filters
Winner: EazyPod UV Automatic
Entered by: Evolution Aqua
Judges said: It is an excellent compact unit with good price points. This self-cleaning, mechanical and biological filter system for garden ponds has the added benefit of built-in UV.
Pond Food, Care & Accessories
Winner: Laser Guard
Entered by: Velda BV
Judges said: This is an improved way of dealing with a major problem – protecting pond fish against herons with green laser beams, flashes of lights and sounds.
Aquaria & Furniture
Winner: BioPod Aqua
Entered by: BioPod
Judges said: This new generation of aqua/terraria is adaptable, being suitable for both fish and reptiles. It has amazing features and fits perfectly into the home environment.
Freshwater Equipment
Winner: ZA BL-2 Breeding Box
Entered by: CeramicNature
Judges said: A lot of thought has gone into the design, making it very unique. This breeding box can also be used as an isolation tank for sick or aggressive fish.
Aquarium Food Care & Accessories
Winner: Corydoras Sticks 80g
Entered by: Natures Grub
Judges said: The winning product is sure to become a bestseller because of its great price point, making it an easy add-on sale. It's a pro-biotic insect meal made in-house, containing over 20% insect meal as well as crustacean and aquatic plant meal.
Marine Equipment
Winner: ALR1 Algae Light Reactor
Entered by: ITC Aquatics
Judges said: This light reactor range is innovative, impressively designed, practical and represents good value for money.
New Product Award Winning Photographs:
Photographs of the presentations are available online on the web gallery of our official show photographer, SIRA Studio. Here's how to access them:
1. Visit www.sirastudio.com
2. Click on Client Web Galleries
3. Click on the Conference and Exhibitions folder
4. Click on the AQUA 2017 folder
5. On the password screen enter: aqua17telford
For more information contact Neil Pope at press@impact-exhibitions.com or on 07595 442601.