16 Oct 2019
9. Fantasy Rainglow Gravel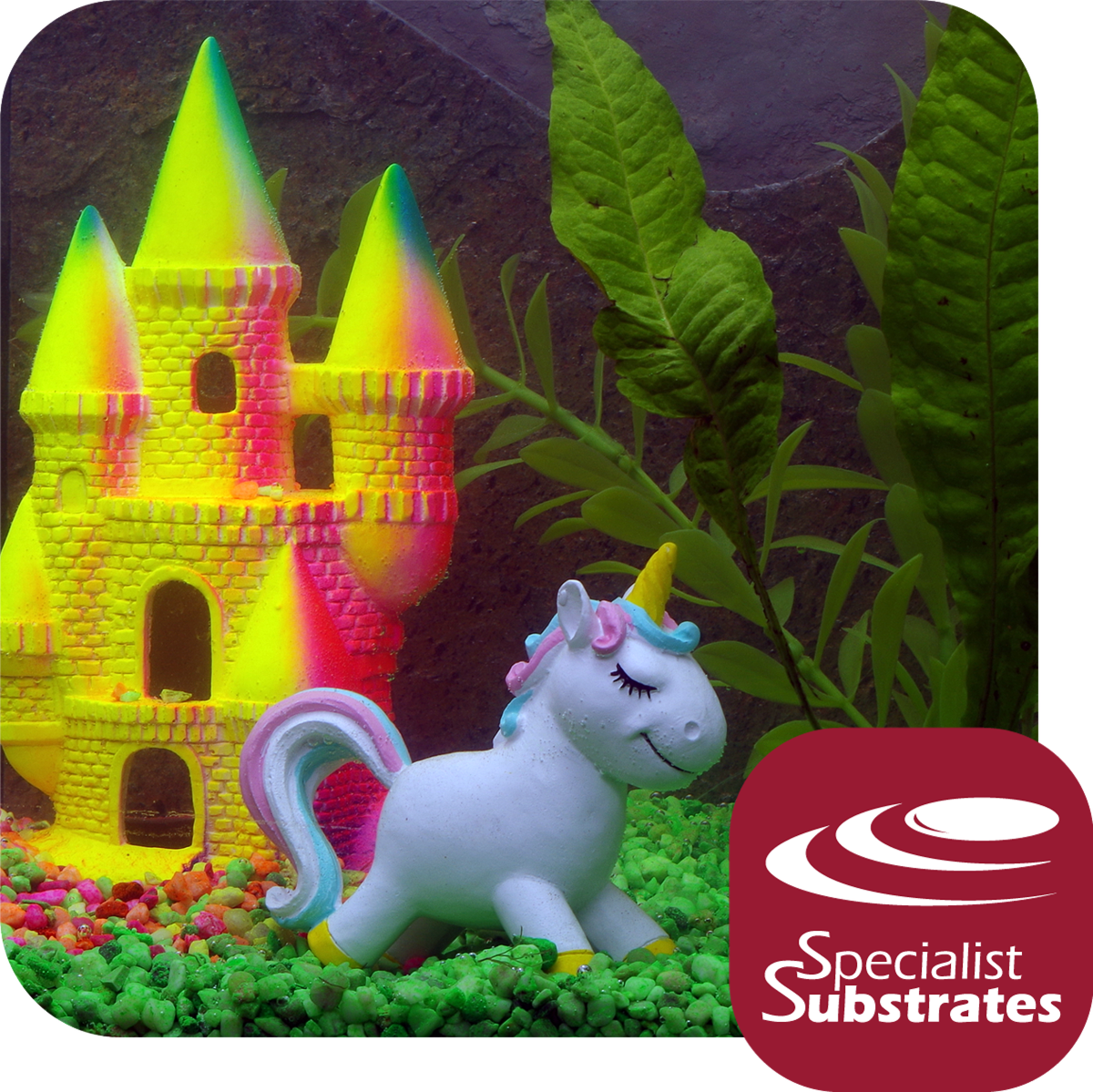 9 Days to the opening of Aqua 2019 and for the retailer supplying gravels for fantasy aquariums, Specialist Substrates has the ideal answer with its newly formulated eye-catching Rainglow Fluorescent Gravel Range.
Using safe non-toxic colourfast resins and day glo pigments, natural gravels are transformed into a kleidoscope of ultra-bright colours including BrightToes Pink and SugarFlame Orange mix
Supplied in an attention grabbing, gusseted pack allowing for optimum shelf stacking density and upright customer facing presentation. The high strength "grab bag" with product reveal and carry handle allows for ease of customer selection and maximum uplift.
See the full selection on stand C43