01 Jan 2021
Reef Zlements Mineral Elements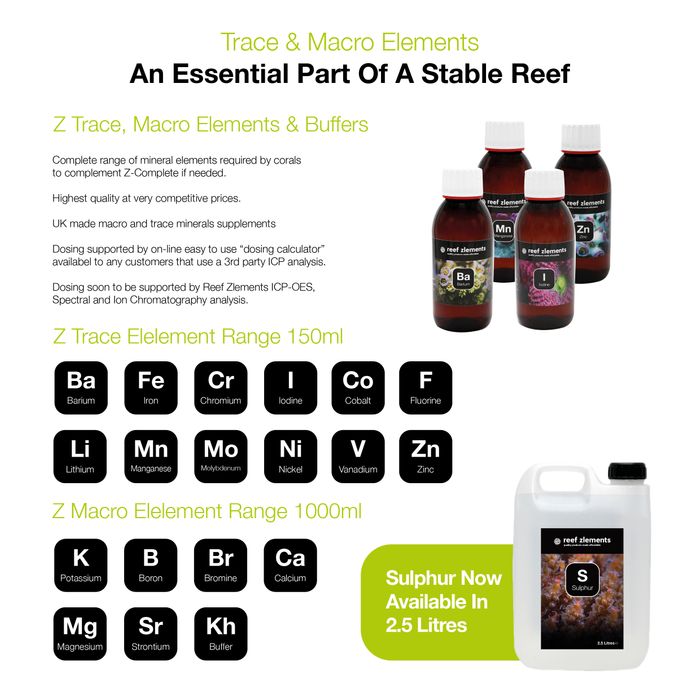 Complete range of mineral elements required by corals to complement Z-Complete if needed.
Highest quality at very competitive prices. UK made macro and trace minerals supplements
Dosing supported by our own in house ICP-OES machine and an on-line easy to use "dosing calculator" available to any customers that use a 3rd party ICP analysis.