Two New Aquatic additions to our Wormer+ Range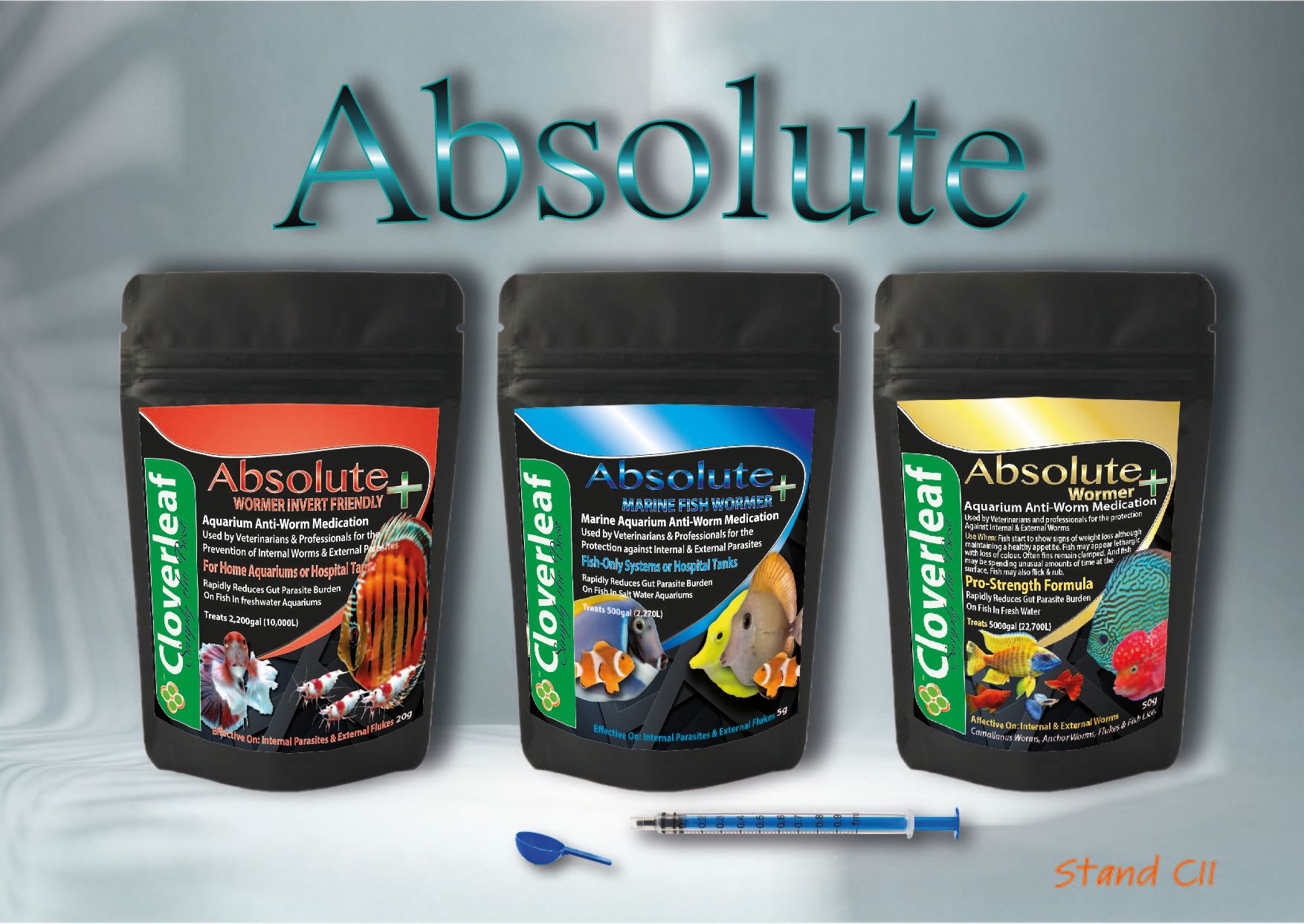 Cloverleaf Absolute Wormers. is now made up of a range of three Anti-Wormer Medications designed for use in Freshwater tanks.
now with the NEW Invertebrate friendly Wormer+ & Marine fish wormer+ added to our already very successful Absolute Wormer+ that was designed for use with Discus.